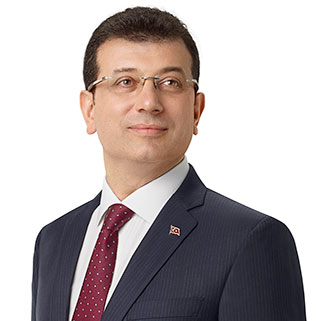 With its geographical, historical and cultural wealth and assets, Istanbul is one of the most important metropolises in the world. We are working relentlessly day and night with our 30 subsidiaries in order to provide the service this unique city and our fellow citizens well deserve.
We are striving for glorifying and developing our Istanbul in a fashion that matches its historical importance, increasing the living standards, peace and happiness of Istanbul residents. To this end, we are developing our plans and projects in light of the shared wisdom in every areas of the life from urban development to transportation, from infrastructure to environment, from health to education, from sport to culture-art.
Thanks to the services brought into life by our companies, we are growing economy of our metropolis, creating job opportunities, reshaping the future of Istanbul with an effective, efficient and contemporary approach. With our subsidiaries, driven by the notions of merit, commitment, care for urban, and respect to human, we are continuing at full steam our services to make life easier and more graceful in Istanbul.
At UGETAM's facilities equipped with the state-of-the-art technologies, we are implementing collaboration modellings in cooperation with all relevant institutions and organizations. Our accredited, impartial and independent services and activities include personnel certification, inspection and testing in order to train qualified human resources as much needed for the utility industry, identify qualifications, and provide accredited, impartial and independent services and support the technological operations.
We will continue bringing services and investment into life with our priority view and goal to make Istanbul the best city to live in and make our people happy. In this journey, our greatest strength and motivation will be your compassion, support and convoy as it has always been.
With my warmest regards,
Ekrem İMAMOĞLU
Istanbul Metropolitan Mayor